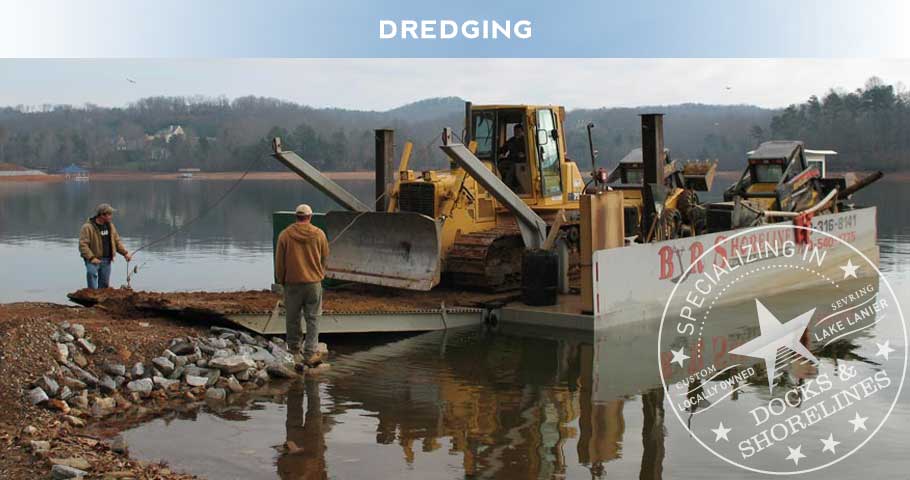 We dredge by land or water, back-hoes or loading trucks.
In addition to Rip Regardless of silt accumulation caused by previously uncontrolled erosion, corrective measure can be taken by obtaining a permit for dredging. Dredging is the removal of silt down to the U.S. Army Corps mandated hard pan below.
The outcome of dredging produces cleaner, deeper water at the landowners' property line, also increasing the landowners' property value. Deep water lake lots have consistently brought higher values on the real estate market compared to their shallow water competition.